Embroidery & Print
Make your company visible at your workwear
Company clothes with logo - embroidery or print. Whether it is a distinctive logo print on the back of a work jacket or a discreet tone-on-tone logo embroidered on the company shirt, Orloff has the right solution - we advise on the right choice.
We have our own printing & embroidery machines, so we make sure that the quality is always the best. At the same time, we can reduce the delivery time when we make it in our own house.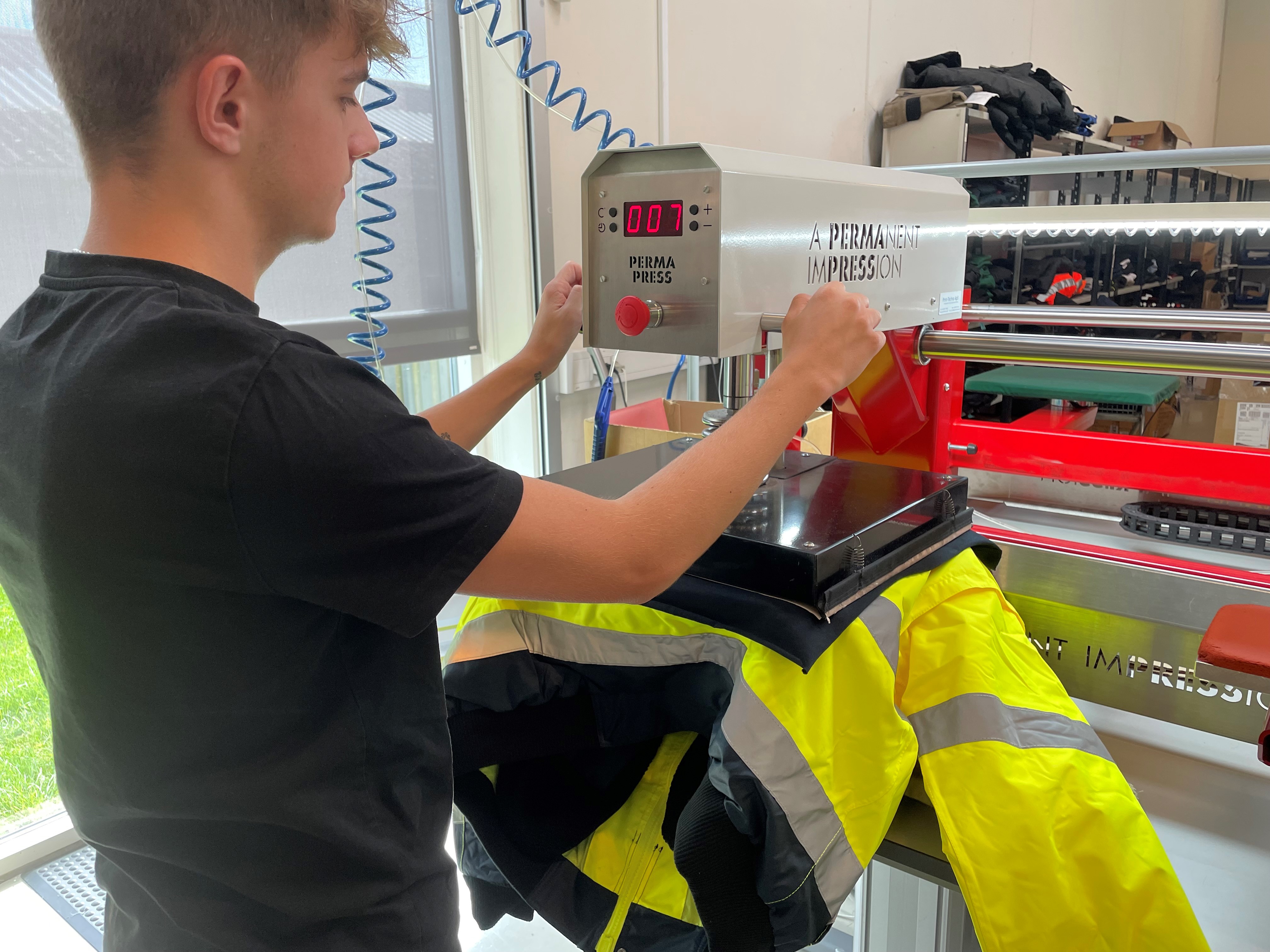 Print
We always look individually at the print order. Here we assess which piece of clothing it should be applied to, as well as the material, eg workwear, sportswear or clothing that has to be used for industrial washing.
Because it matters which transfers we use, so we are sure that it can stay nice and give the right expression. At the same time, we look at your logo, how it is designed, is there an image or other graphic elements, then this may also require a special transfer.
There are many different qualities to choose from, the ones we use are for example:
Elastosoft, poly, ultraflex, colorsoft, reflex, glitter, flock, digiflex, digiblock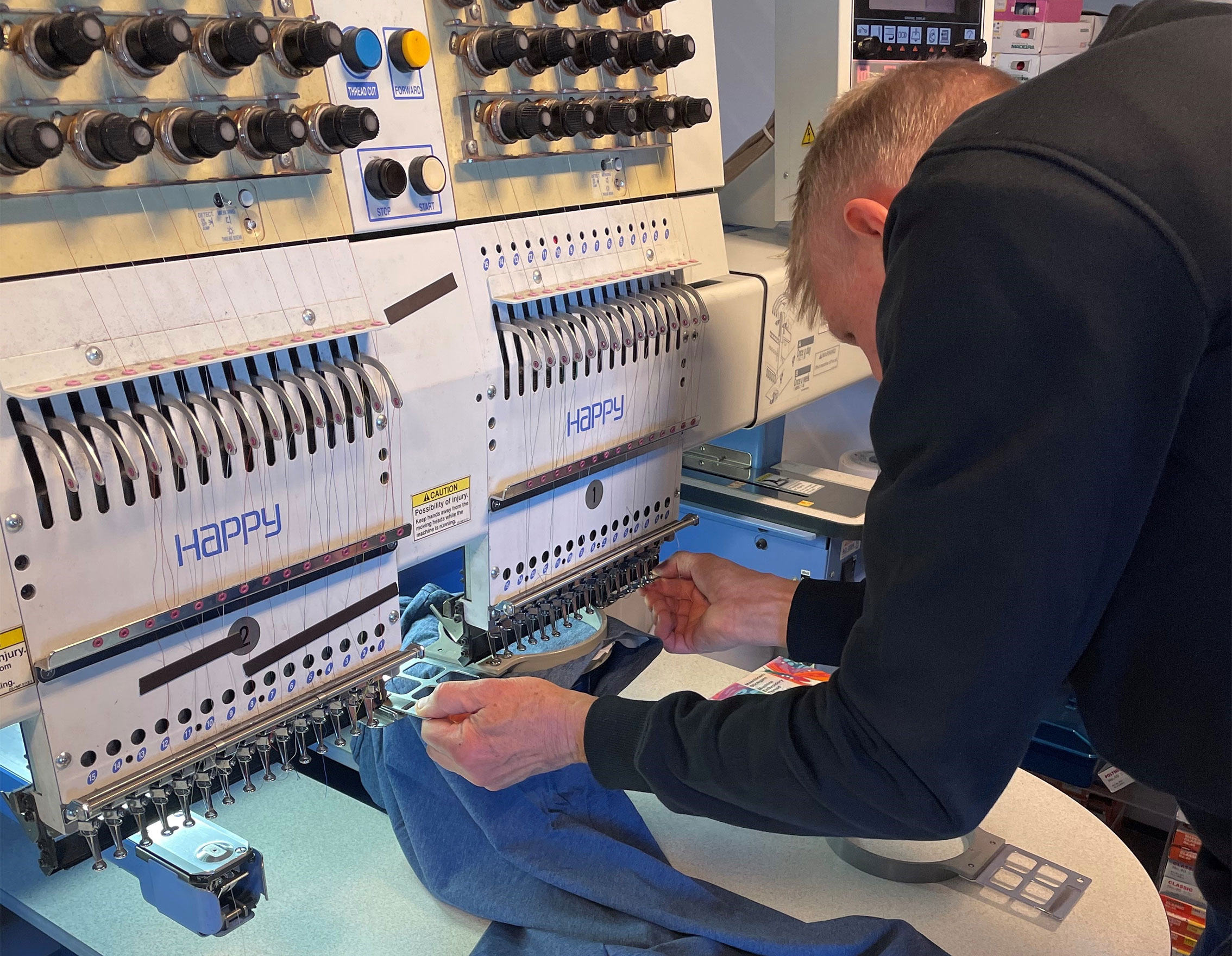 Embroidery
Here we also look individually at the embroidery order. Here we assess which piece of clothing it should be fitted, as well as the material and where the location will look best.
e.g. we would recommend the embroidery on a shirt, placed on a flip or cuff. As the fabric is thicker there, and a contraction in the fabric is reduced.
We will come up with our best recommendation for location for exactly the clothing you have selected.

We guide you on the right color choice in the thread based on your logo file, and make sure
that the embroidery appears the best possible with the right quality thread.