Footwear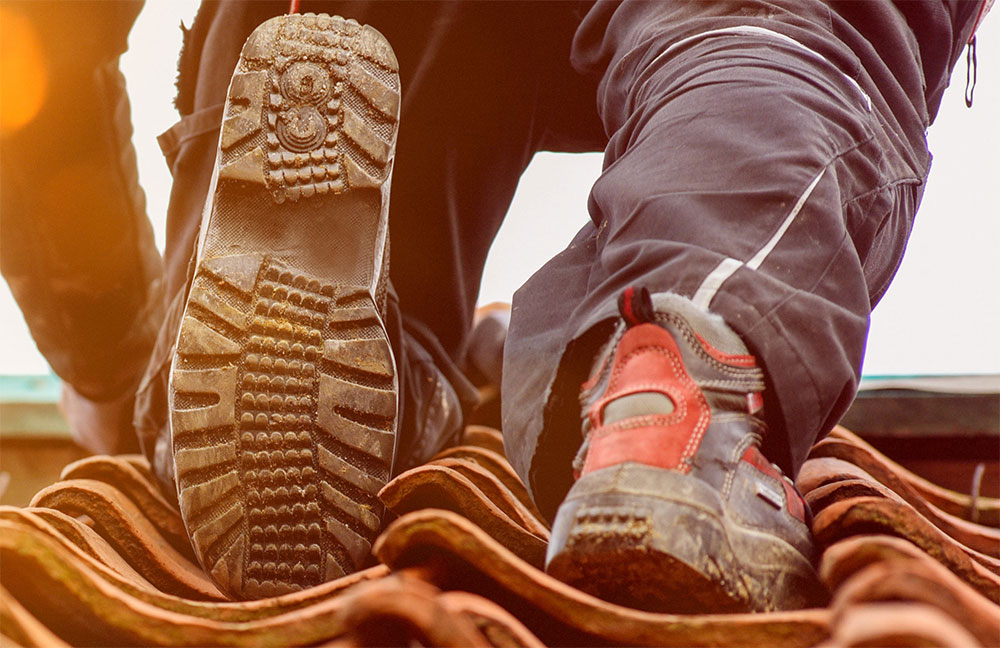 Your feet are exposed to a lot of pressure on a daily basis - a pressure that becomes significantly greater when you move, especially in uneven terrain such as. a construction site. That is why it is important that you buy the right work shoes, boots or sandals that not only suit you, but also the surroundings. The purchase is a very individual purchase and there are a number of areas you need to be aware of before choosing your next pair.
We advise you on the right choice, no matter if you need a shoe, boot or sandals with safety or if you need work shoes or sandals without safety.
There are many things to consider when dressing your feet. Which job do you have? Special approvals may be required on the shoe, eg ESD, S1 or other. Or maybe there needs to be a special good insole because your foot needs extra support? The possibilities are many and we have a wide selection from many brands, so both you and your employees can get exactly the footwear that suits you.